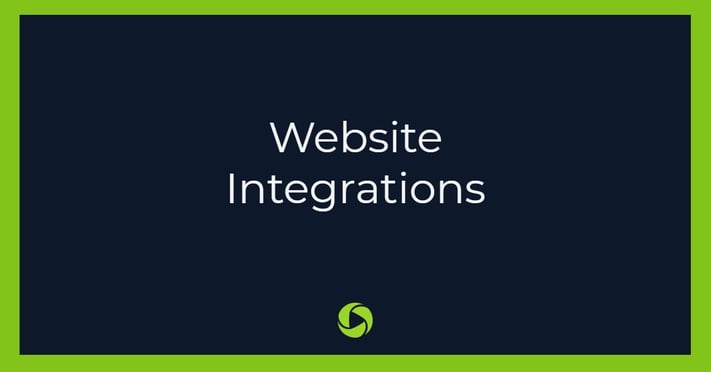 It is important to help you save time! This is why we're continuously adding integrations to our websites so you can keep using the other software or tools you love. We currently have integrations with:
Passare
ASD
Messenger's Send With Love
Memoriams
Aftercare.com
Legacy.com
And more to come!
To access these, on the left menu click on "Settings" and then click "Integrations." You decide which ones you would like turned on. Below is a picture of the "Integrations" tab.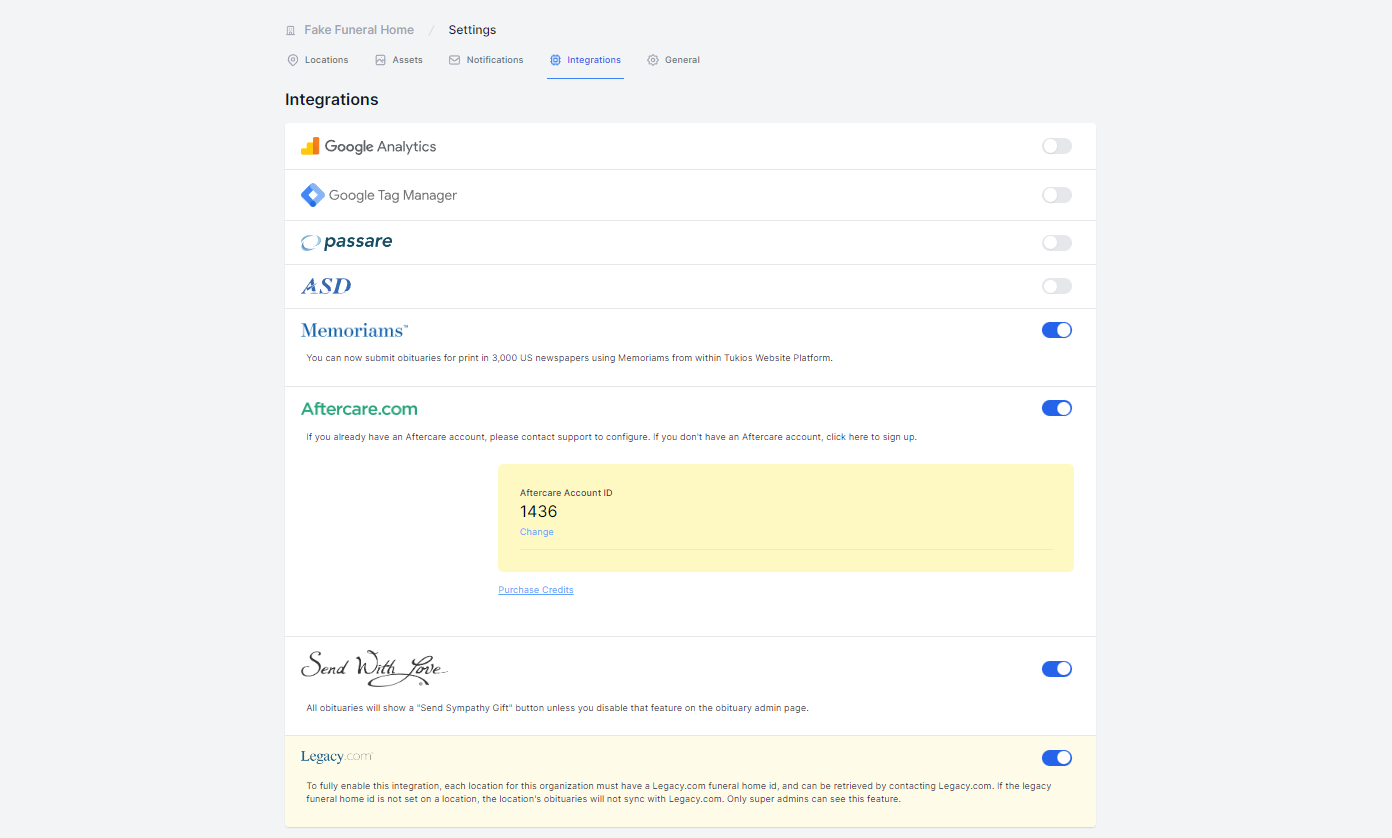 Haven't gotten a chance to learn about our website platform? Click here to schedule a demo!